After the holidays, it seems like my house is always a wreck! The month of Christmas is so busy and so much fun that it seems like all cleaning and organizing chores go to the wayside. After the holiday decorations are put away, though, the mess becomes more visible. Now that it is January, it's time to get down to serious work. Lucky for me, I just found
Clean Mama
!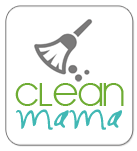 Clean Mama
started a new cleaning program that is easy to follow and has really helped me keep up with the daily cleaning tasks and even tackle the big projects, like deep cleaning the kitchen. And, after all the holiday cooking and baking, my kitchen needs a serious deep cleaning!

If you are interested in starting a very easy, manageable way to clean your house, check out Clean Mama's
Clean and Organized 2012 Plan
. She even provides a cute printable subway art sign that you can print for some inspiration.
My organzing task for this week is my son's Legos. If any of you have any ideas for how to organize Legos, I'd love to hear it!